First up in the many awesome things on display at Toy Fair this year is Fred.

Fred is the little boy you went to elementary school with who will take any dare. We're not exactly sure what happened to Fred, but his legacy lives on in a board game!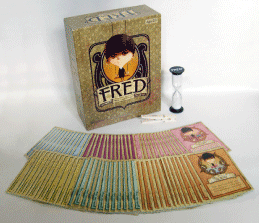 Each Fred game includes 78 cards divided equally between six categories (such as, Torture, Foul, and Spazz)
Each card contains a dare of varying difficulty. If you complete it, you continue. If you don't, you lose. Certain cards also award 'credit.'Â  The object of the game is to collect four credits before being eliminated.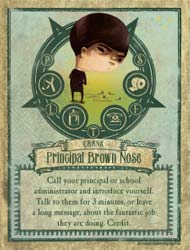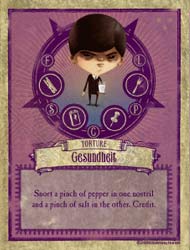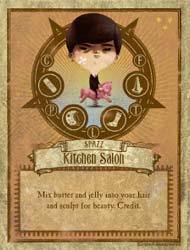 Be sure to check out Fred and all his friends at Rubbing Hands!